About
The village
Campomarino overlooks the Ionian Sea and is built around a 500-year-old anti-pirate watch tower, east of the Gulf of Taranto. It boasts a touristic marina, a diving center, boat hire, and many other attractions and facilities including beach-front bars, restaurants, pizzerias, and much more.
The nights here are lively with locals and Italian tourists thronging the two main piazzas until late, but it is never noisy or rowdy, and the atmosphere is always relaxed and pleasant.
The area caters for all tastes: in less than an hour's drive you can visit the Baroque city of Lecce, the grotto of Castellana, the hilltop villages of Otranto and Ostuni, or the famous Trulli of Alberobello.
The beaches
The highlights are the beaches and nature: wild rosemary and thyme grows on the sand dunes, providing a delicate perfume and a splash of green aganist the soft and golden sand and "the sea of seven colors". Its beaches are among the most famous of the entire region.
The beaches are so numerous that most of them do not have a name. Soft sand is the standard but there are also rocky beaches for those who prefer. The water is turquoise and emerald, crystal clear, with a sloping bottom and no currents whatsoever. There are also several private beaches with music, bar, food and all the facilities you could need.
Guide to Puglia
I have put together a quick guide with three journeys around Puglia you might want to try. If you like good wine, do not miss the journey around the lands of Negroamaro and Primitivo wine, especially Manduria. If you want to discover lesser known parts of Puglia go to Oria, dominated by the castle of Frederick II from the 13th century or Francavilla Fontana, full of old houses and medieval walls or Mesagne with the beautiful Chiesa Matrice and its imposing castle.

Download the guide
Day trips
Manduria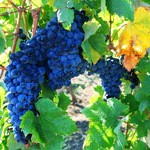 Once Manduria was known as a big agricultural centre which was particularly dedicated to growing vineyards, olive trees, and vegetables, sheep-breeding and dairy produce. Today Manduria is the symbol of Puglia Wine. It is in fact often identified with its red wine "Primitivo", (wine grape stump which has been on this land for more than a century), which in the last few years has obtained the award of D.O.C. Wine. Vino Manduria Various wine growers'cooperatives, private companies, small producers, invite people to taste their wines and are available to help you choose when shopping.
Wine tasting
Wine tours and tastings of Primitivo di Manduria DOC are available along with the opportunity to visit the vineyards. There are also guided tours of the Museum of Primitive Culture of Wine, for groups only and by prior arrangement. In addition groups of wine lovers can arrange special Primitivo di Manduria tastings accompanied by local gastronomic dishes.
Consorzio Produttori Vini (Manduria)
Cantine feudi S.Marzano
Porto Cesareo
This town along the Ionian coast on the Taranto Gulf appears today as a typical southern fishing village, with narrow alleys, whitewashed houses, bougainvillea and flower vines, and a lively harbor full of seafood restaurants.
It is today an enchanting tourist resort, with over 17 km of beaches and a little offshore a myriad of small islands, the largest of which is the Isola dei Conigli. The area is the seat of a marine park and sanctuary with ten amazing different environments, where you will see the characteristically Mediterranean Neptune grass, corals developing under soft light, and the area's karstic marine caves.
Protected areas
Dive into the attractive views of the protected areas, as Foce del Chidro, Salina, Palude del Conte, which make the Parco Naturale del Litorale Tarantino Orientale.(Natural Park of the Taranto West Coast).
Cuisine
The typical local dishes can vary within a few kilometers but generally are: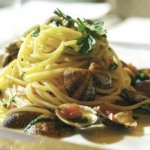 Summer salads with locally caught fish and wild herbs
Seafood spaghetti with lobster
Langoustine ravioli
Risotto with clams
Fresh meat and fish BBQ
Stuffed and fried courgette flowers and battered fish goujons
Selection of cured Italian meats
Great selection of local wines
Travel
The best airport for Campomarino is Brindisi, though if you're travelling around Puglia, Bari is another possibility. Both airports are served by budget flights from the United Kingdom. More details of the airport and transport links can be found on our "Travel" page.

Share on Facebook