The Mezzanine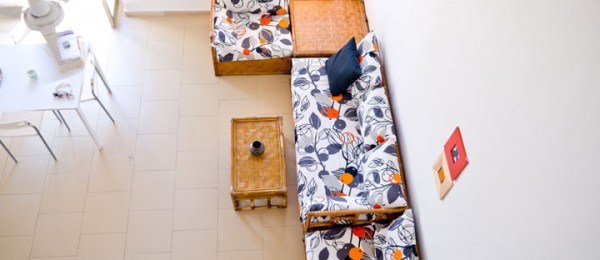 Address:

Via Ex Seminario

Zip / City:

74020 Campomarino, Italy

State:

Puglia, Italy
Sleeps:

4

Bathrooms:

1

Size:

60
Description
Close to the sandy beach and the numerous amenities the apartment overlooks a private pine tree park with playground area for children. It is particularly suitable for families.
The resort
Campomarino overlooks the Ionian Sea and is built around a 500-year-old anti-pirate watch tower, east of the Gulf of Taranto. It boasts a touristic marina, a diving center, boat hire, and many other attractions and facilities including beach-front bars, restaurants, pizzerias, and much more.
The nights here are lively with locals and Italian tourists thronging the two main piazzas until late, but it is never noisy. The best airport for Campomarino is Brindisi served by budget flights from the United Kingdom. Airport and transport links info can be found on the "Travel page".
Read more about the resort: Campomarino
The residence
The residence is located 50m from the village center and 100m from the nearest beach. Shops, bars and restaurants are all within walking distance. The apartment has a private parking space. There is a private children's playground and bicycle parking under a luscious pinewood.
The apartment
The apartment is located on the first floor of a beautiful ex seminary dating back to 1800. It consists of a large 6m-high-ceilinged open plan lounge, dining area, and kitchen, balcony and bathroom. The two bedrooms are located up in the mezzanine. From the large windows and the terrace you can enjoy a view of the pine forest and the sea behind. The apartment is cool even in summer thanks to the high ceiling and the thick carparo walls.
Price per apartment per week
March–May

£ 250

June

£ 350

July

£ 500

August

£ 600

September

£ 350

October

£ 250
Share on Facebook