Slider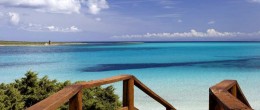 Enjoy a breakfast or simply admire the stunning views from the large private terrace. It's the perfect blend of beach, country and picturesque harbour.
Share on Facebook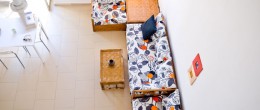 Close to the sandy beach and the numerous amenities the apartment overlooks a private pine tree park with playground area for children. It is particularly suitable for families.
Share on Facebook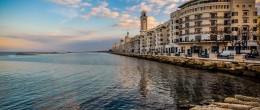 Beautiful and bright apartment on the seafront in Bari, with a sandy beach below. Quiet and romantic, the private terrace is ideal to watch unforgettable sunsets.
Share on Facebook